Helping Children & Families Thrive
Since 1972, First Step Family Support Center has provided support and education services to Clallam County families as part of the agency mission to promote the healthy development of children and families. Each year we serve thousands of adults and children, laying the foundation to ensure that children enjoy happy, well-adjusted, stable childhoods and vibrant futures.
Please click on the links above to learn more about First Step and the wide variety of services we provide. Need help? Click on our resources link for an extensive list of local community resources.
Now Hiring:
PCAP Advocate (click here for information)
Development Manager (click here for information)
Join us March 21st for Midnight in Paris our annual dinner and auction!!
(Click here for full size flyer)
*************************************
<>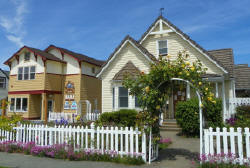 Drop-In Center
Stop by First Step for access to the free clothing and equipment closet, information and referrals, a children's play area, emergency diapers and formula, access to phones, computers, fax and copier, healthy snacks, and free children's books.

Port Angeles Drop-In Center
Monday-Thursday 1-4pm
325 E. 6th Street , Port Angeles, WA

Sequim Drop-In Center
Call for dates and times
St. Luke's Episcopal Church 525 N. 5th Ave.

Visitamos a Drop In en Sequim. En la Iglesia de ST. Luke. Tenemos muchas actividades para ti y tus hijos.
Llamanos para fechas y horario.

Please visit our Dorothy Duncan Learning Center and the Bennett House in Port Angeles for more information on the vital services we can provide to you and our community.
323 & 325 East 6th Street
(360) 457-8355
Mailing Address:
PO Box 249, Port Angeles, WA 98362